What is DiffAtOnce? Get self-diffusion coefficients and molecular size and shape in an easy way.
DiffAtOnce works out the diffusion coeficient of Einstein-Stokes equation and implements the microfriction theory.
DiffAtOnce is a software package able to obtain quantitative self-diffusion data in a very straightforward manner allowing the calculation of radii including different molecular models which is not only restricted to spheres. The program works with any conventional or "home-made" sequence, and allows the introduction of different standards, viscosities, gradient-pulse shapes, sequences and so forth.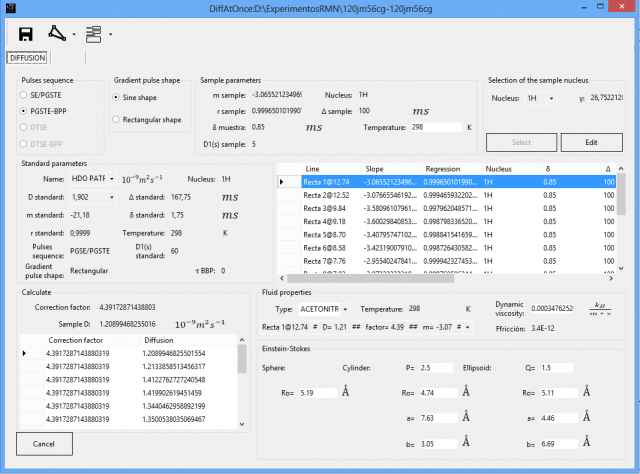 ---
NMR data from major manufacturers can be imported and all processing is done in a user-friendly graphical user interface under three different languages (Spanish, English and German).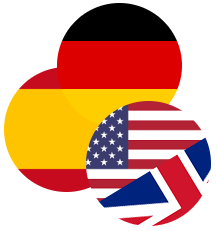 ---
The program is written in .NET and Visual C# in a free-standing compiled version for PC-platforms and it is alowed to save data in two different database technologies.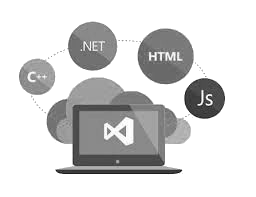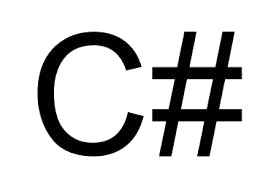 In addition, DiffAtOnce is allowed to manage every saved project through its own database.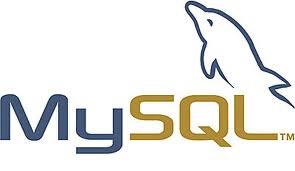 ---
Futhermore, DiffAtOnce export your project data doing reports for your scientific work in Excel, PDF and PostScript.